Welcome from the Siouxland Estate Planning Council!
The Siouxland Estate Planning Council (SEPC) is a multi-disciplinary organization that supports the team concept of estate planning. Membership is open to attorneys, trust officers, accountants, insurance and financial planners, planned giving professionals, investment advisors, farm managers, and other allied professionals. We strongly encourage our members to obtain cerification in their field as well as the Accredited Estate Planner designation from the National Association of Estate Planners Council (NAEPC).
We promote the SEPC and its members through the local Chamber of Commerce, college campuses and various media; always striving to attract new and active members and educate potential clients about the importance of collaboration with estate planning. Our members are available to mentor young professionals and college students interested in a related career area.
Our website is intended to offer a holistic approach to estate planning by providing access to qualified professionals in the vast realm of estate planning, informative articles and other related resources. Please browse at your leisure; be aware however, that certain links are reserved for members only and require password access.
Inquiries regarding membership can be directed to:
Kody Wageman, Membership Chair
kwageman@snbonline.com

Sincerely,
Karrie R. Hruska
2021-2022 Siouxland Estate Planning Council President
The Siouxland Estate Planning Council is a member of the National Association of Estate Planners & Councils (NAEPC), a national organization of professional estate planners and affiliated local estate planning councils focused on establishing and monitoring the highest professional and educational standards, and was recognized as a 5 Star Council by the NAEPC for the 2019 program year. This award recognizes estate planning councils that have demonstrated a high level of achievement in areas critical to a successful membership experience.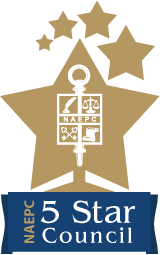 NAEPC "5 Star" Council (2019, 2020, 2021)
Member of Siouxland Chamber of Commerce
____________________________________________________________________________________________________________________________
Special Notice...
The Siouxland Estate Planning Council offers this site for informational purposes only, in an effort to provide a better understanding of estate planning, and to further the education of our members and the general public in the field of estate planning. The contents of this site are not intended as legal, tax, accounting or other professional advice or services and is presented without any representation or warranty as to the accuracy or completeness of the information. All uses of this website, other than personal uses, are prohibited. The information on this site is subject to change without notice.You should seek the appropriate legal or professional advice on the particular facts and circumstances of your situation. In no event will The Siouxland Estate Planning Council, its agents, officers, directors be liable to you or anyone else for any decision made or action taken in reliance on the information in this Site. Links to information on other sites are for your convenience only and are not an endorsement or recommendation of those sites.
---
Siouxland Estate Planning Council, Inc. is affiliated with the National Association of Estate Planners & Councils and joining can fulfill the requirement of belonging to an affiliated local estate planning council to become an Accredited Estate Planner® (AEP®) designee. Please contact the national office at 866-226-2224 to learn more about the Accredited Estate Planner® designation.