Power of Attorney Updates for SD, IA NE and Federal
Date:
Wednesday, January 20, 2016
Speaker:
Melissa Grant and Breandan Donahue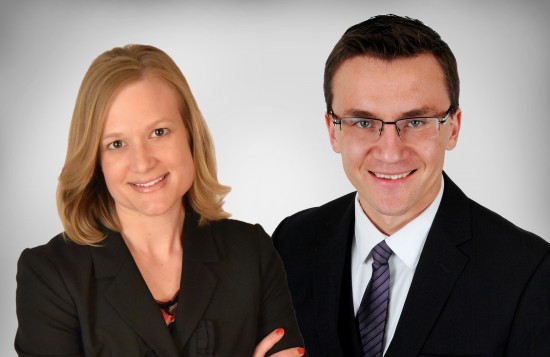 Breadan Donahue BIO:
Breandan assists individuals and families in planning their legacy, aiming to protect client wealth, support business succession, reduce taxes and fees, and, ultimately, ensure there is someone to listen to their wishes and implement them. Breandan was interested in becoming an estate planning attorney because he has always gravitated to the cooperative aspects of law. "Estate planning in particular reaches out to me because I can feel the practical, day-to-day benefit the process has on those I assist; it is measurable in a way beyond just helping families cope with the rules and laws out there. Through the planning process, I regularly work with new and diverse people, each individual and family bringing their own circumstances, values, and goals to the process."
In Breandan's free time he enjoys running, taekwondo, and spending time with family. He is also a habitual consumer of fantasy literature, horror movies, and college football. Breandan is a wannabe lexicologist. A lexicologist is someone who studies the formation, meaning, and use of words.
LICENSED IN: Iowa, Nebraska, and South Dakota.
Virginia Law Scholarship
Virginia Journal of Law and Technology, Editorial Board Member
Elder Law Clinic
Hillsdale College, Bachelor of Arts in English, 2005
Grewcock Full-Tuition Scholarship
Honor's Program

Employment:

Nebraska Methodist Health System: Omaha, Nebraska

Legal Fellowship, 2012-2013

Charles L. Weber Law Firm: Charlottesville, Virginia

Summer Associate, 2011

First Court of Appeals: Houston, Texas

Summer Law Clerk, 2010

Tenth Judicial District: Hastings, Nebraska

Summer Law Clerk, 2010
Melissa Grant Bio:
Melissa Grant is an attorney at the Goosmann Law Firm who focuses on corporate, health, and real estate law as well as estate planning. Melissa helps companies grow and succeed by leveraging her extensive business operations background and legal experience to provide comprehensive legal advice, create strategic business plans, and execute key transactions, for companies of all sizes. Her experience analyzing and executing a broad range of health care transactions within a large health care system has given Melissa high quality and complex hands-on knowledge of how to succeed in this ever changing industry.
Melissa demonstrates her passion for combining law and business by creating strategic plans for companies that address their current needs and future vision. She is dedicated to taking clients step-by-step through their business plan. From outlining to implementation, her priority is helping her clients grow their business. And as their business grows, this carries over to keeping their estate plan updated.
Melissa says "I decided to become an attorney while assessing my career goals previously as an information technology and business operations manager. I concluded that attorneys stand out as people with the power to substantially impact the businesses of others. Because of this, I wanted a stronger role in business. Becoming an attorney has given me a more influential role to positively impact numerous companies and business owners."
Melissa's diverse professional background makes her stand out. Her past experience includes information technology, business operations, financial risk management, process improvement, and more. Her talents and drive to succeed have allowed her to assume greater freedom in each role that she has performed throughout the last fourteen years. Melissa says she values these experiences because, "Solid business skills are transferable across all industries and are a competitive advantage as a lawyer. It allows me to help position a client for their future encompassing their business, health care, real estate and estate planning goals."
Most of Melissa's free time is spent keeping up with her three year old son, Maddox. Melissa also has a passion for outdoor activities, even running long distances while pushing her three year old in a stroller and tripping over their dog, Trigger, not to be confused with "Tripper." A fun fact about Melissa is that her friends say she has more black in her wardrobe than "The Man in Black" himself, Johnny Cash.
LICENSED IN: Iowa.
Education:
Dean's List; Graduated with Honors; Drake Law Women; Delta Theta Phi Law Fraternity
Buena Vista University, Bachelor of Arts, Management Information Systems, 2001
Graduated magna cum laude; Dean's List
Employment:
Iowa Physicians Clinic Medical Foundation dba UnityPoint Clinic, Johnston, IA
Contracts Department Manager April 2012 – Present
Provided leadership to ensure effective, efficient operations, optimizing performance of the contracts department in a vastly changing health care environment
Participated in the legal and strategic assessment of potential business pursuits to outline the best possible decisions and outcomes
Collaborated with UnityPoint Health leadership in building strong relationships to effectively carry out contracting process and corporate objectives.
Created a culture of innovation, learning, teamwork and professionalism, consistent with the mission, vision and values of the organization.
Polk County Attorney's Office, Des Moines, IA
Prosecuting Intern, Drug and Gang Bureau August 2010 – May 2011
Conducted pretrial conferences in misdemeanor cases
Assisted in misdemeanor and felony drug trials
Appeared on behalf of the State of Iowa at felony plea and sentencing hearings
Drake University Legal Clinic, Des Moines, IA
Mediator, Mediation Clinic January 2010 – May 2010
Interfaced with the Volunteer Lawyers Project and the Small Claims Court Program.
Conducted family law dissolution and small claims mediations with represented and pro se clients.
Drafted Memorandum of Agreements for implementation in Court.
Mid-State Distributing Co., Des Moines, IA
Manager of IT Solutions May 2003 – April 2012
Developed, implemented, and supervised software programs to process service contracts and mitigate financial risk.
Purchased, implemented, and trained users on software and hardware technology across seven branches.
Scoped, developed, implemented, and supported Microsoft applications and SQL Server databases.
McGladrey, LLP Des Moines, IA
Senior Associate, Information Systems Consultant May 2001 – May 2003
Served as Project Manager for small to mid-size clients: scheduled business and technical requirement gathering meetings, presented application prototypes, wrote sales proposals, developed and deployed applications, trained end users, and reviewed billing statements.
Designed, developed, deployed, and supported VB.Net applications, ASP applications, SQL Server databases, and Access applications.
Assembled and configured internal development servers and client production servers