New Iowa Uniform Fiduciary Access to Digital Assets Act
Date:
Tuesday, January 9, 2018
Location:
Mariana Inn, South Sioux Ctiy NE
Speaker:
Joshua P. Weidemann, J.D. O'Connor & Thomas, P.C. of Dubuque, IA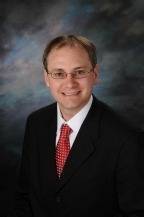 Event Details:
11:45 am Social
12:00pm Lunch
12:10pm Business/Announcements
12:15pm Presentation
1:15pm Conclusion
Joshua P. Weidemann was born and raised in Dubuque, Iowa. He attended the University of Iowa, obtaining his Bachelor of Arts degree with Distinction in 2000. Josh attended the University of Iowa College of Law, earning his Juris Doctor with High Distinction in 2004. Upon graduation from law school, Josh was elected to membership in the Order of the Coif. He joined the firm in 2004, upon his admission to the Iowa Bar. In May of 2012 Josh became licensed in Illinois.