Gifting and Advanced Beneficiaries, Structuring the Qualified Accounts to fund Look through trusts. Updating the use of Life Insurance Trusts
Date:
Tuesday, February 6, 2018
Location:
Marina Inn, South Sioux City, NE
Speaker:
Robert D. Hodges, Attorney BrownWinick P.L.C.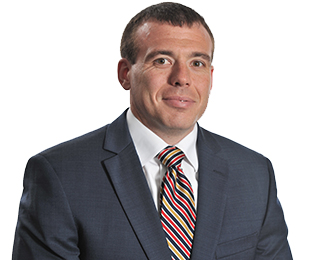 Event Details:
11:45 am Social
12:00pm Lunch
12:10pm Business/Announcements
12:15pm Presentation
1:15pm Conclusion
Speaker Bio:
Robert D. Hodges is a member of BrownWinick and serves as the Chair of the firm's Wills, Estate and Probate Law practice group. Bob practices primarily in the areas of taxation, estate planning, and business law.
Robert graduated from Central College, summa cum laude, in 2003, receiving his B.A. in Business Management. While at Central College, Robert was a member of the football team and was awarded the Wall Street Journal Award as the top business student in the class of 2003.
Robert received his J.D. in 2007, with high honors, from Drake University and was elected to the Order of the Coif. While at Drake, Robert was the Associate Editor (2006-2007) and a Junior Staff Member (2005-2006) of the Drake Law Review.
After receiving his J.D., Robert accepted a commission in the United States Army. While serving as a Judge Advocate at the Corps and Brigade level, Robert deployed in support of Operation Iraqi Freedom, Operation Enduring Freedom, and Operation Unified Response. In 2010, Robert was published in the Army Lawyer (CPT Robert D. Hodges, Medical Treatment of Foreign Nationals: Another COIN of the Realm, Army Lawyer, May 1, 2010 at 44). Robert left active duty in 2011.
Robert continued his education at Georgetown University Law Center, and received his LLM in taxation, with distinction, in 2012. Robert was also awarded a Certificate in Estate Planning.
Robert is a member of the Iowa State Bar Association and is a member of the Iowa State Bar Association's Military Affairs Committee. Robert was admitted to the Iowa bar in 2007. He is also a member of the Mid-Iowa Planned Giving Council and the Mid-Iowa Estate & Financial Planners. Robert has also been selected for inclusion in Super Lawyers as a Rising Star in the area of Taxation Law.