Fair vs. Equal: Planning Techniques to Avoid Family Estate Litigation
Date:
Tuesday, September 4, 2018
Location:
Delta Hotel-Marriot- 385 East 4th Street, South Sioux City, Nebraska 68776
Speaker:
Erin Herbold-Swalwell, J.D.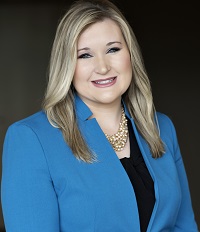 11:45 a.m. Networking
12:00 p.m. Lunch
12:10 p.m. Business/Announcements
12:15 p.m. Presentation
1:15 p.m. Conclusion
About the Speaker:
Erin Herbold-Swalwell practices primarily in the areas of agricultural law, estate planning and business succession planning. Prior to joining the private practice of law, Erin was the Staff Attorney at the Iowa State University Center for Agricultural Law and Taxation where she assisted farmers and conducted research, writing, and public speaking in several areas of agricultural law. Erin has also served as chair of the Iowa State Bar Association's Agricultural Law Section. Raised on a family farm near Mingo, Iowa, Erin continues to be involved with farming and agriculture. Erin enjoys giving back to the community and spending time with her family.
-Being raised on a family farm and my continued involvement with the farm and experience in the agricultural industry has prepared me to serve my clients. The wealth of experience of the attorneys and staff at Brick Gentry allows me to assist my clients with a wide-range of legal issues.
-Erin Herbold-Swalwell
Contact Erin Herbold-Swalwell via email at erin.herbold@brickgentrylaw.com , or to learn more, visit the link below.
Related Link(s):