Interest Rates, Fixed Income, and the Macroeconomy
Date:
Tuesday, November 1, 2022
Location:
South Sioux City Marriott Riverfront
Speaker:
James Casler, CRPC, Lord Abbett Regional Manager of Advisor Services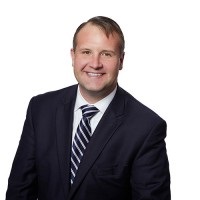 Itinerary
11:45 a.m. Networking
12:00 p.m. Lunch
12:25 p.m. Business/Announcements
12:30 p.m. Presentation
1:15 p.m. Conclusion
About the Speaker
James Casler is responsible for working with financial advisors, investment
advisors, and wealth managers to help them identify investment solutions for their
clients that best address portfolio needs. He is based in Iowa and Nebraska.
Mr. Casler began his career at Lord Abbett in 2014 as a Regional Manager. Prior
to joining Lord Abbett, he was a Regional Vice President, External Wholesaler at
John Hancock Investments. He also worked as a Regional Vice President, External
Wholesaler at Genworth Financial and a Financial Advisor at Morgan Keegan &
Co. He has been in the financial services industry since 2004.
Mr. Casler earned a BS in business management with a finance concentration from North Carolina State
University. He also is a holder of the Chartered Retirement Planning Counselor (CRPC) designation.