Invest in Women
Date:
Tuesday, March 5, 2024
Location:
South Sioux City Marriott Riverfront
Speaker:
Lauren Loughlin, Associate Portfolio Manager, Equity Compass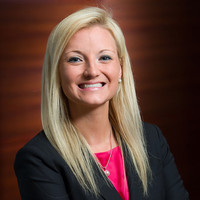 Itinerary
11:45 a.m. Networking
12:00 p.m. Lunch
12:25 p.m. Business/Announcements
12:30 p.m. Presentation
1:15 p.m. Conclusion
About the Speaker
Lauren is an Associate Portfolio Manager at Equity Compass. She joined the team in May 2014 and helps manage the Global Leaders Portfolio and is a member of the Equity Compass dividend team. Lauren is involved in all aspects of the portfolio management process, including investment research and analysis, portfolio strategy, stock selection, product marketing, asset and performance measurement, and client communications. She also leads the women's investing initiative at Equity Compass, has hosted several client events focused on women investors, and has written extensively on the topic. Prior to joining Equity Compass, Lauren was a member of the Stifel Institutional Equity Sales group, and she also previously worked at Morgan Stanley as an analyst in equity derivative client service.
Lauren graduated magna cum laude with a B.S. in business administration from Washington and Lee University.