Bankruptcy and Restructuring
Date:
Tuesday, May 7, 2024
Location:
South Sioux City Marriott Riverfront
Speaker:
Robert Miller, Assistant Professor of Law, University of South Dakota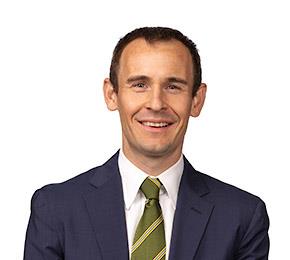 Itinerary
11:45 a.m. Networking
12:00 p.m. Lunch
12:25 p.m. Business/Announcements
12:30 p.m. Presentation
1:15 p.m. Conclusion
About the Speaker
Robert Miller joined the USD Knudson Law faculty in 2022 where he teaches debtor-creditor rights, secured transactions, and other related courses at University of South Dakota, Knudson School of Law.
Robert was a partner in the corporate restructuring department of Manier & Herod, P.C. in Nashville, Tennessee. His practice focused on representation of insurance companies in large national and international insolvency matters as well as chapter 11 trustees and unsecured creditors' committees in regional cases. He also taught the Business Associations class at the Nashville School of Law. Prior to practicing, Robert served as the law clerk for the Honorable William L. Stocks of the United States Bankruptcy Court for the Middle District of North Carolina. He is a graduate of the Emory University School of Law.
Robert got his bachelors degree in Political Science and History from the University of Rochester in 2008 and the Juris Doctor from Emory University Law School in 2011.
Robert has many publications sharing his expertise on bankruptcy and restructuring.